Requiem for a Dream
(2000)
Cast: Ellen Burstyn, Jared Leto, Jennifer Connelly, Marlon Wayans, Christopher McDonald, Keith David, Sean Gullette, Louise Lasser

Director(s): Darren Aronofsky

Language: English

Genre: Social Drama

Website: Click Here
Synopsis
For his follow-up to his darkly brilliant debut, PI, director Darren Aronofsky chose to adapt a tough and meaty piece of work: Hubert Selby's 1968 novel REQUIEM FOR A DREAM, a dark spiral into the abyss of barren fantasies doomed to extinction. However, in Aronofsky's frenetic, visionary, unique, and disturbing style lies the perfect setting for this story of four people whose intertwined lives are filled with eternally hopeful despair. This is a different sort of horror film. Harry Goldfarb (Ja...
[Get complete synopsis]
This was my favorite movie of the year it came out. NOT a happy film at all, but I couldn't look away! Jennifer Connelly's best performance, in my books. An Oscar should have been given to Ellen Burstyn's fridge. If you ever consider doing hard drugs, watch this film and think again. "Ass to ass!". Classic.
Papamikey

wrote on April 26, 2005, 12:36 pm

Mood: Adios Lunch!

Rated
Ebert said the same thing, I think, in his review. This film should be MANDATORY for any parent thinking their kids might be experimenting with drugs. But they gave it a R rating because Jennifer Connelly shows a bit TOO much of herself...dumb ass ratings!

I remember I barely MOVED through this entire movie, I was so involved with the story and the characters.

VERY DEPRESSING but in a good way.

Papa Mikey!
MasterWoodsman

wrote on April 26, 2005, 1:43 pm

Mood: We need more hits!

Rated
Ugh!

Most depressing movie ever. Reminded me so much of Magnolia it made me sick. Didn't enjoy it one bit. Mitchy always likes the depressing movies, so I'm not surprised, but Mikey?
What, so you won't like a movie if it's depressing?
Stargate was SOOO depressing I wanted to hang myself after!
Jefferygn

wrote on August 22, 2007, 7:47 am

Rated
Re-watched this last night... can't believe I didn't at least rate it earlier.

Anyhow, a tour de force; a remarkable film.

Ironic that D-bor bombed it... hit a little too close to home for you at the time?! (beer... cigarettes...)

Yes, I agree, uber-fucking depressing, but what a film.

"ASS to ASS!!"
Deril

wrote on November 14, 2007, 11:36 pm

Rated
Well just gave this my first watch, and I went in cold and knowing nothing. I was a little let down. It was very good, but I don't see how it's 4 stars across the board for 3 out of 4 of you. here's why.

I basically didn't give a shit about most of the characters. I agree Conolley was great and gave an Oscar worthy effort here, but the rest..who cares? They are druggies, so you lose an arm or end up in prison, that's how it should work, no?

Anyways, not too much to complain about, but I just can't give it 4 stars. It was a little too "artsy" for me at times, and reminded me a little of Trainspotting which was WAY better IMO.

Of course it did have it's finer moments too.
motleymitch

wrote on November 15, 2007, 12:40 am

Comment
But the fridge! The FRIDGE!!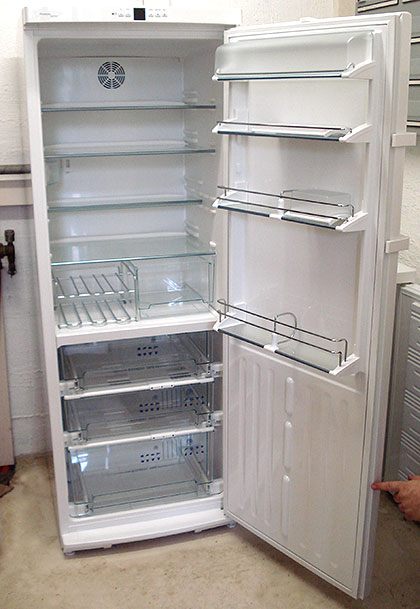 motleymitch

wrote on November 15, 2007, 12:41 am

Comment
THE FRIDGE!!!
Deril

wrote on November 15, 2007, 8:36 am

Comment
I'll always remember him most from being part of the 20 man battle royal @ wrestle mania 2. Mitch & I saw this on the "big screen" at the old Forum