Spaceballs
(1987)
Cast: Bill Pullman, John Candy, Rick Moranis, Mel Brooks, Daphne Zuniga, Joan Rivers

Director(s): Mel Brooks

Language: English

Genre: Comedy
Synopsis
In this spoof of STAR WARS and a handful of other sci-fi flicks from the 1970s and '80s, space-bum-for-hire Lone Starr (Bill Pullman) and his half-dog/half-man sidekick, Barf (John Candy), must rescue a spoiled Druish princess (Daphne Zuniga) from the evil Lord Dark Helmet (Rick Moranis) in time to pay off Pizza the Hut. With SPACEBALLS, director Mel Brooks is at it again, this time with a science-fiction parody with all the blue-screen special effects and weird makeup (though in this film, thin...
[Get complete synopsis]
Not Mel Brooks' best, but still A-one viewing for any comedy buff. Tons of classic material.
All the 'Schwartz' jokes.
"What's wrong Colonel Sanders? Chicken??"
Ludicrous speed.
The 'Alien' spoof (with John Hurt, no less!).
"Please, please, I'm just plain Yogurt!"
"Man, we ain't found shit!"
"Am I surrounded by assholes?"
Everything with Rick Moranis as Dark Helmet.
"Gimme paw!" (Jim and I used to say this ad nauseum.....and still do occasionally.
"Funny, she doesn't look Druish!"
"Hey Abbott!!!" " I HATE that guy!"
Oh, and of course, Pizza the Hut!
Papamikey

wrote on April 23, 2005, 5:22 pm

Mood: Livin' on the edge!

Rated
Now HERE's a movie I remember liking but can't remember much about...I'm gonna RE-rent this puppy!

Hmmm, should I review it or hold off 'til then.

Ah, what the fa..

Papa Mikey!
Deril

wrote on April 25, 2005, 3:25 pm

Rated
Great, great movie. One of my favorite Brooks films. Hey Mitch, why don't you just type the whole screenplay in...save some for the rest of us!
Deril

wrote on January 15, 2006, 11:00 pm

Comment
Why didn't somebody tell me my ass was so big?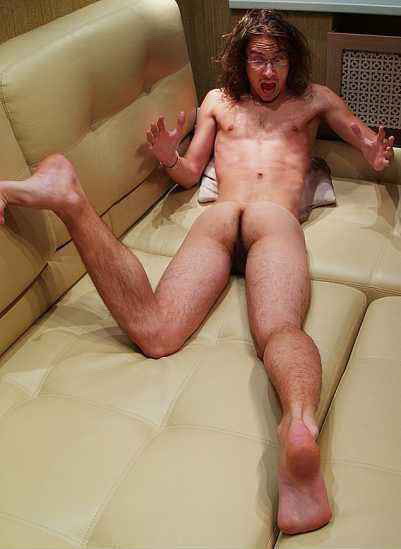 Ewwwww.....
POL!
Awesome Halloween costumes! These guys went as the stunt doubles from Spaceballs!
Yeah....

Ewwwwwwwwwwwww