The Queen
(2006)
Cast: Helen Mirren , Michael Sheen , James Cromwell , Sylvia Syms , Alex Jennings , Roger Allam , Helen McCrory

Director(s): Stephen Frears

Language: English

Genre: Social Drama

Website: Click Here
Synopsis
Helen Mirren delivers a royally stirring performance as Queen Elizabeth II in Stephen Frears's fictional romp, THE QUEEN. The year is 1997, and Great Britain has a newly elected prime minister, the youthful, optimistic Tony Blair (Michael Sheen). In Buckingham Palace, the Queen doesn?t appear to be fazed by Blair?s arrival. Then again, she doesn?t appear to be fazed by anything. But when Diana--her son?s ex-wife and the mother of her grandchildren--is killed in a tragic car accident, her authori...
[Get complete synopsis]
Jefferygn

wrote on November 1, 2006, 7:52 am

Rated
An absoulutely brilliant film. Entertaining, informative, pleasant, funny, brilliantly acted, etc. etc.

This is certainly the best film I have seen in a long while, certainly better than the last several films I have posted here - The Departed, and Flags of Our Fathers, included.

The film follows Queen Elizabeth and family and Tony Blair and colleagues in the week after Diana was killed in a car crash. This may not sound like the subject of a great film, but don't let this scare you off.

The performances are so strong, you sense you are watching the Queen, Prince Charles, and Mr. Blair themselves. The storytelling is brisk and accessible. It is beautifully shot, both in its interiors and exteriors. Seemlessly blending together actual news footage with the action filmed for the movie only adds to the realism.

I highly recommend this film.
Jefferygn

wrote on November 1, 2006, 8:09 am

Comment
What a delight!
Now here, HERE is a film where the actors get lost in the roles. Not for a second did I think I was watching anyone but the Queen, or a magnificent Tony Blair, or Prince Charles, or the Queen Mum, or perhaps the most underrated role of the film - James Cromwell in a fine peformance as Prince Philip.
This was touching, intriguing, funny, and a great view into a seldom seen world that few are privy to.
The subdued disagreements between the Royals and the Blair government hit all the right tones of anger, compromise, head-butting, and patronizing.
Indeed, we are sympathetic to both POV's in regard to the whole overblown media-fest that was Diana's death and funeral. Blair and the Queen do eventually understand each other's actions, most notably in a key scene where Blair explodes at his own aides. Undoubtedly a hard film to write, direct and act, but pulled off masterfully. Top marks.
Oscar to Helen Mirren, you heard it here first!
I would've liked to have seen Cromwell get a nomination for his supporting role, but whaddaya gonna do?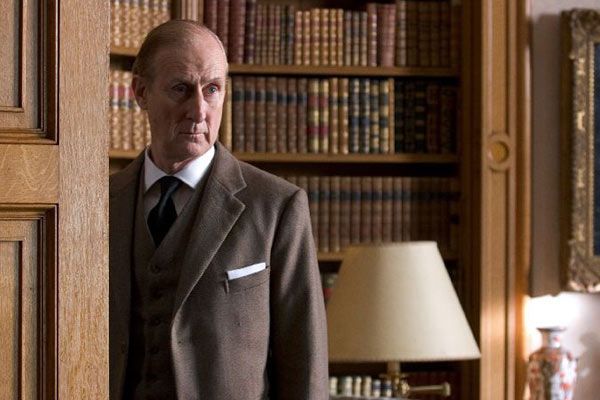 Deril

wrote on January 27, 2007, 12:32 am

Comment
Coming soon: The Queen 2 (starring Leslie Nielson)
LOL!

4 stars!
Deril

wrote on September 3, 2007, 9:39 am

Rated
Anat & I watched this last night. I can't agree more with Mitch & Jeff's review above. Fantastic story telling. VERY interesting, as to what Mitch said, you get to see inside the royal families lives which is not usually available to the public. I also agree that Cromwell was ascene staler and shold have received an Oscar nod for his role.
Anyways, worth the watch. A really great movie.

Thank God THIS queen wasn't in it.
Deril

wrote on September 3, 2007, 9:40 am

Comment
Other queens not seen in this picture...
Papamikey

wrote on June 21, 2010, 2:03 pm

Rated
Agreed on all counts - I found this film both stirring and captivating start to finish. It's unusual that I request a biopic film be PAUSED while I go steep my tea but I insisted in this one as I didn't want to miss a minute.

If I had ANY minor quibbles it was this: where does the source material come from? Alot of the scenes are between INTENSELY private people in INTENSELY private places. Unless someone wrote a tell-all book that I'm not aware of then alot of the scenes and dialog are fiction and/or speculation, no?

I'm stil trying to digest the symbology of the stag? Did it represent Diana? Did it represent the Queen's sheltered upbringing and clinging to the "old ways"?

Maiku