From the same director who would go on to do the smash hit "Frankenfish"!

Anywho, I never read the comics, and from what I understand, the fans of Spawn were none-too-thrilled with this movie. For me it was alright, some of the FX were cool and I liked the main character, but John Leguizamo as that evil Hell clown was just ridiculous and non-threatening. About as silly as Devito's Penguin in 'Batman Returns'.
If Rob ever comes back to this site, maybe he can throw in his 2 cents.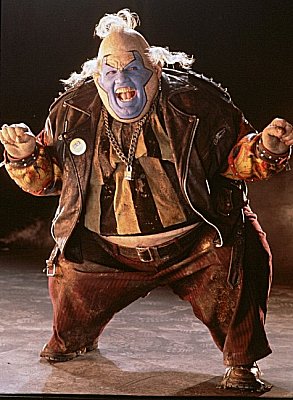 Deril

wrote on July 27, 2006, 3:05 pm

Rated
Man, I hated this movie HATED IT! I can't even sit and watch it from start to finnish. I never understood all the hype. I know people who love this movie and think it's "all that".

Sorry folks, I give it some credit for special effects & make up ...THAT'S IT !
Oh Deril, you have no soul!