<!- statcounter code deleted. see leftbar.inc.backup -->
Star Wars - Clone Wars: Vol 2
(2004)
Cast: Corey Burton .... San Hill/Count Dooku/Warrior #2 (voice), Anthony Daniels .... C-3PO (voice), John Di Maggio .... General Grievous/Padawan Sha'A Gi (2004) (voice), Nick Jameson .... Supreme Chancellor Palpatine/Darth Sidious/Main Techno Union Scientist (voice), Tom Kane .... Yoda (voice), Mat Lucas .... Anakin Skywalker (voice), Daran Norris .... Durge/Aide #2/Henchman/Warrior #3/Ki-Adi-Mundi/Master Barrek/Even Piell (voice)

Director(s): Genndy Tartakovsky

Language: English

Genre: Fantasy / Animated

Website: Click Here
Synopsis
This second group of episodes from the Emmy-winning "microseries" STAR WARS: THE CLONE WARS combines dynamic, stylized animation with action-driven storylines as it explores new terrain in the already vast Star Wars universe. Directed by Genndy Tartakovsky, the mind behind innovative animated shows like SAMURAI JACK and THE POWERPUFF GIRLS, this series takes the viewer through the Clone Wars--largely an off-screen presence in the theatrical films--and right up to the beginning of the sixth film,...
[Get complete synopsis]
Papamikey

wrote on March 15, 2006, 9:20 pm

Rated
The BOY and I rented this on the weekend and finally got around to watching it...I BBQ'd some dogs, had a beer, he had chocolate milk...real "boys" night.

It wasn't bad...tried to wrap up alot of the "anomolies" between Star Wars II and III, like why General Greivous had a nasty cough and what happened to Obi Wan and Ani off of Coruscant (sP?)...

Nice animation, too...

Papa Mikey!
I know what happened to Obi-Wan and Ani on Coruscant!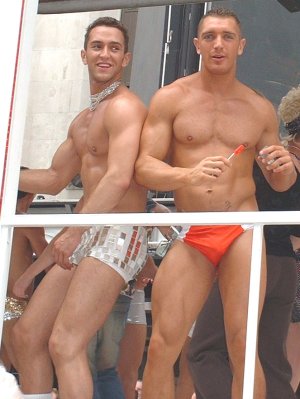 Watched this right away after Volume 1.
See my review @ Star Wars - Clone Wars: Vol 1.
What's your rating of this movie?