| | |
| --- | --- |
| POT | 3.50 |
| PLONT | 3.13 |
| Guest | 4.00 |
American History X
(1998)
Cast: Edward Norton, Edward Furlong, Fairuza Balk, Beverly D'Angelo, Ethan Suplee, Avery Brooks, Elliott Gould, Stacy Keach, William Russ

Director(s): Tony Kaye

Language: English

Genre: Social Drama
Synopsis
Edward Norton gives an impassioned performance as Derek Vinyard, a Southern Californian skinhead who must do time after committing a hateful murder. Once in jail, his mind opens and he sees the error of his ways. Upon reentering the real world, he must now turn his attentions to his younger brother Danny, who is swiftly heading down the same path as his brother. Controversy surrounded the film when director Tony Kaye disowned it, claiming that Norton had the film re-edited without Kaye's permiss...
[Get complete synopsis]
There are two scenes in this film I will never forget: 1) Edward Norton killing that guy by putting his open mouth on the sidewalk edge and then stomping on the back of his head, and 2) Edward Norton getting brutally raped and beaten in jail.
If I ever have to go to jail, I will kill myself first.
Angry, angry young man.
Sorta like Jeff, but without the nazism and bum sex.
I agree with that head thing... ugh!

I saw a documentary about the making of this movie and how difficult it was to produce it. Everyone wanted it to die a horrible death. Interesting stuff.
Deril

wrote on February 25, 2006, 8:07 pm

Rated
Very good movie, but difficult to watch. The sidewalk scenes stands out as one of the most disturbing images I've ever seen in a movie. Norton was great.
Jefferygn

wrote on February 27, 2006, 7:57 am

Mood: You have no values. With you its all nihilism, cynicism, sarcasm, and orgasm.

Comment
Solid film for sure. Established Norton as one of today's best yound actors. That guy has remarkable presence. Check out The 25th Hour. And yes, fully agree that whole stomping-on-the-guy's head thing was freakin' disturbing. In fact, there are numerous scenes from that film that will never be erased from my mind...
motleymitch

wrote on February 27, 2006, 11:42 am

Comment
Nu? Rate it already! There's so much mishagoyim in the world!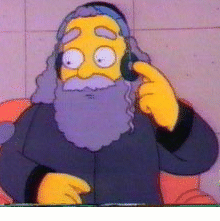 Jefferygn

wrote on February 27, 2006, 2:12 pm

Rated
Deril

wrote on February 27, 2006, 5:49 pm

Comment
HA HA HA HA HA HA HA HA HA !!!!!!!

I think I just wet myself

Now I'm REALLY laughing. I looked up pee pants pics and found this gem
MrTTT

wrote on November 14, 2007, 2:36 pm

Rated
I thought it was OK.
Deril

wrote on October 8, 2008, 10:21 am

Comment
Just re-watched last night. Still a strong outing. I am so impressed with Norton's versatility as an actor. Very under rated IMO.